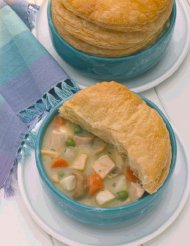 SHARE DURING THE HOLIDAYS
The Holiday Season has arrived! Thanksgiving is a wondeful day of the year when we set aside special time to be thankful for the blessings that we have, not only in terms of food, but in terms of family and other qualities of life. This year, the Commission is inviting members of our community to make Thanksgiving a really special community event by joining us in reaching out to a very special group of people -- the Pictsweet Farm Workers.
Recently, the Commission has been involved in the struggle to help Pictsweet Mushroom farm workers gain better wages and more humanitarian working conditions. For over 1 year now, the workers have been fighting and uphill battle to gain the most meager of improvements. About 100 families have been significantly affected by the situation. Without a doubt, these workers' families will feel the brunt of their hardship during the holiday season.
Please sponsor a family for the upcoming holiday. Through a collaborative effort between our membership, local supermarkets, the League of United Latin American Citizens (LULAC) and other groups, you can sponsor one average-sized household with just $25.00 (though any donation will be greatly appreciated). Our goal is to identify sponsors for all 100 families.
We thank you in advance for your generosity and your spirit of giving.
Please send you tax-deductible check to:
LULAC 3026 / Pictsweet Fund
P.O. Box 2445
Oxnard, CA 93034
###
100% of the Thanksgiving funds will directly benefit the Pictsweet farm workers and their families this holiday season.
###